Log on to SDB
1. When you open SDB, the first screen you will see is the Sign-On Screen.
+ Enter your assigned Usercode – this is the code you were given by the Registrar's Office when you received your SDB access
+ Enter your chosen Password – note that you'll be prompted to change your password every 60 days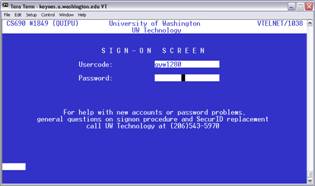 2. On the PRN Screen
+ enter the numbers displayed on your SecureID/Entrust token.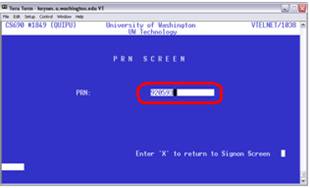 3. On the Main Menu
+ enter your choice as SDB.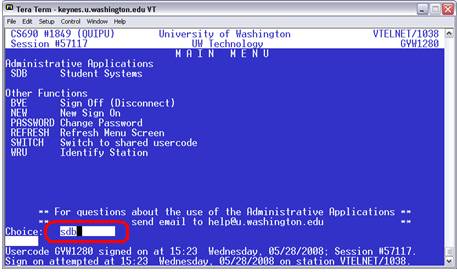 4. The next screen gives you access to SDB records. In the Home position (upper left-hand corner of the screen), type MENU6
+ Although there are other menus, most of the screens you'll need are on Menu 6.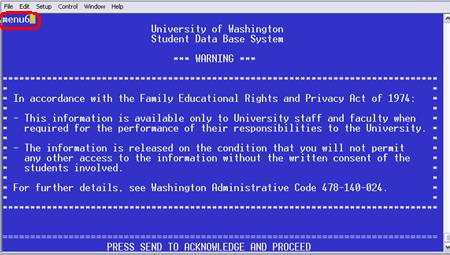 5. The Menu 6 main screen lists the individual action codes and their functions. From here you may access an individual student's account:
+ Enter the student number in the field marked STD
+ Enter the Action code in the field marked ACT